Don & Patricia Lund, owners of Yellow River Dairy, thank you for visiting us here.
Yellow River Dairy is located in scenic Northeast Iowa. We are located on the driftless area scenic byway (iowabyways.org/driftless-area) – the highest ranked scenic byway for any state byway, in Iowa. We are close to the 8,300 acre Yellow River State Forest- (www.iowadnr.gov/destinations/stateforests/yellowriverstateforest.aspx) and next to the Yellow River; (northeastiowarcd.org/driftless-area-scenic-byway/) – where we get our farm name – at 52 miles long, it is the longest coldwater trout stream in Iowa.
We were approved to ship our goat milk commercially in 1990, and have been in continuous production since that time. Our children have been a part of the farm since their childhood, and all still participate to varying degrees. Baling hay, milking, feeding babies, kidding season, showing at the IowaState fair, cold winter nights and hot summer days are familiar memories for all four kids.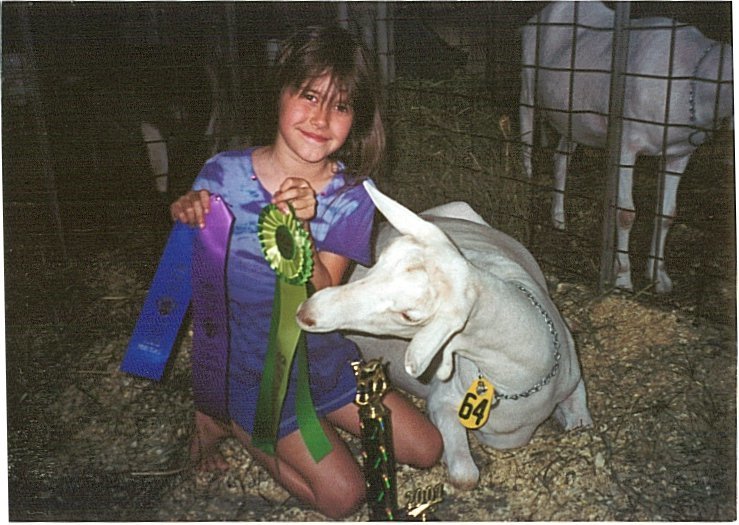 Our goats, Saanens, Alpines and Toggenbergs don't understand the geographical history of the Paleozoic plateau where we are located, but simply enjoy climbing the hills and wandering their pasture. The Toggenbergs and Saanens are a Swiss breed, and the Alpines are a French breed, but all seem to be right at home. They enjoy access to abundant pasture during the summer months, and eat the diversified hay crops we make for them during the winter. We practice organic methods in all that we do, not adding any fertilizers, insecticides or pesticides to our fields. Fertilization comes from composted manure that we spread liberally on the fields each fall.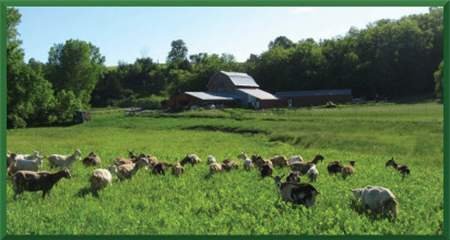 Our cheese making began in 2005 when we began renovation of a building in which to locate our cheese plant. After much development and final approval from the Iowa Dept of Ag in 2009, we began making cheese and had our first commercial sales that year. Our first efforts with one variety of cheese have grown to include 23 varieties of 7 product types.
Please feel free to view the rest of our website to learn more about us. Also, like us on Facebook to keep updated on specials, events and demos in your area.